Books
Rings of Passage: A Time Travel Novel with Richard III
A magic ring carries actress Anise Wynford through a vortex of time from 2013 to fifteenth century England, where she falls in love with King Richard III – the last Plantagenet king.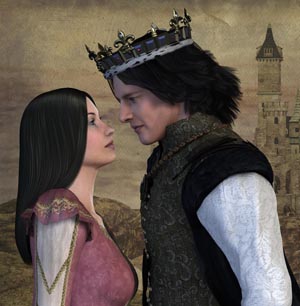 With a diary containing clues to her own mysterious past, once belonging to the father she barely knew, and a copy of Shakespeare's play, "Richard III," Anise must learn to survive in a medieval world devoid of modern conveniences.
As Anise and Richard fall in love, the Welsh wizard Owain Glendower conspires with the King's enemies to cast Anise as a traitor, at the same time conjuring ancient magic to thwart the King and put the Lancastrian claimant, Welshman Henry Tudor, on England's throne.
As the moment of the Richard's death approaches in the final battle of the Wars of the Roses, Anise must find a way to defeat the political and supernatural forces seeking to destroy him, and rewrite the events of history so she can be with the man she loves.
Dangerous Reflections: A Historical Fantasy through Time
It's a mystery Martie Harris must solve, because her comatose grandmother left the strange request to save "Doctor Uncle" in a letter from her lawyer — and that letter came with a surprise heirloom: a magic wand.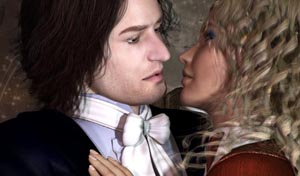 But the only man in town with expertise in the occult is her former Ph.D. advisor Marcus, who put the moves on her when she was working on her dissertation. The professor informs her she's a wizard. It's in her blood. And she can time travel through mirrors. He admits he knew about her unusual heritage the whole time.
He offers her a deal: he will teach her how to use the wand to go back in time to find "Doctor Uncle," a wizard in possession of the Philosopher's Stone, under the condition that after they use the elixir to revive her family, she must hand it over to him.
Refusing to work with a man she loathes, Martie decides to try the wand on her own. She stumbles through the mirror into Edwardian London and the arms of a sexy but sarcastic wizard named Alastor. The two get off to a contentious start, as her magical powers go awry whenever they are in close proximity. Operating on the information gained from her professor, Martie intends to steal the elixir from Alastor that will save her family's lives. What she doesn't plan on is falling in love.
"Dangerous Reflections" has been named a finalist in the Fantasy category of the 2015 National Indie Excellence Awards

Reviews and interviews
Newspapers
Akron Beacon Journal
King Richard III is love interest in time-traveling romantic novel View
Antelope Valley Press
Pleasures of Summer Reading View
Barberton Herald
Author Reaches Achievement View
Kent Wired/Daily Kent Stater
Kent Alumni Publishes First Book View

Web
Disarrayed Creativity blog by Myla
Rings of Passage Review
View
Fantacize
Rings of Passage review
View
Goodreads review by Anne Carlisle
Rings of Passage Review
View
Blog interview with Christine Elaine Black
Romancing with Karla Tipton
View
Blog interview with Cara Bristol
Historical Week: Karla Tipton debuts Rings of Passage
View
Blog interview with Barbara Bettis
Writers' Wednesday: Debut Author Karla Tipton
View