After the world changed...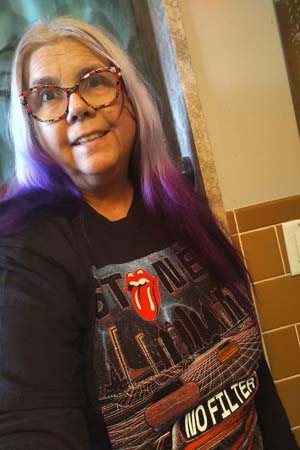 This is me, as of May 10, 2022
Before the plague...


'Rings of Passage' chosen for top 10 by Ezvid Wiki
September 13, 2019
My novel, Rings of Passage, has been chosen for a top ten list of Regal Romance Novels About Royals And Aristocrats by Ezvid Wiki. In the email informing me of this honor, the website was described as the world's first video wiki, and is now among the top 3,000 websites in the United States.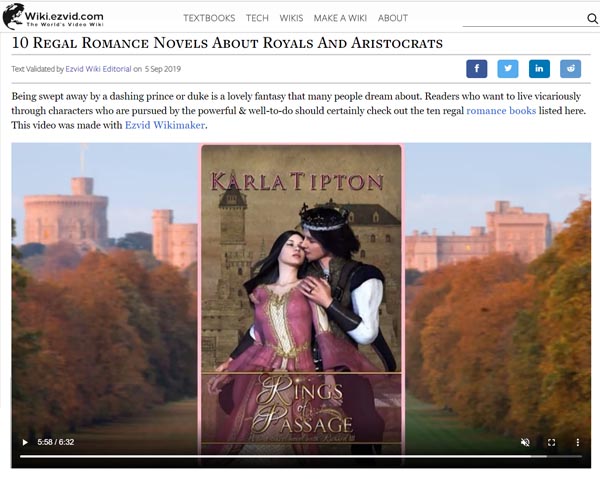 What a surprise! This came a half dozen years after the novel first saw print.
Founded in 2011, the website presents thousands of topics in four-to-seven minute videos, introducing content in a "gentle nature" useful for teaching environments.
As #10 in the list, Rings of Passage's few seconds of fame comes at timecode 5:58, right at the end. Feel free to jump ahead, but also consider the other deserving novels in the list.
Years ago, I followed my bliss, Richard III, the much maligned medieval king of England.
Richard, the rock star
His story was not unlike the dead rock star legends I cut my teeth on as a teenager. He was a flawed hero, misunderstood and judged harshly by those who considered themselves superior (read: Tudors and/or The Establishment).
Richard's historical details and tragic life and death consumed me. I wrote a time travel novel, in which the heroine traveled back to the 15th century, met and fell in love with the doomed royal. (I won't deny there was a little bit of wish fulfillment in that plot.)
More than two decades after I wrote Rings of Passage, the remains of the king, unknown since his battlefield death in 1485, were found beneath a parking lot in Leicester, on the ancient location of the Greyfriars monastery, where some research suggested he might have been buried.
I recognized the opportunity to unearth my old novel, and revamped it to include things like cellphones, and to modernize the heroine to be less of a damsel in distress. Then I pitched it to e-publishers, which did not exist when my agent shopped it around New York romance publishers in in the early '90s, and which were much more willing to take on non-traditional romance stories. The rest, they say, is "history."
Witness to history
In 2015, Richard, one of the few kings without a proper resting place, would be reburied by the British government in Leicester Cathedral.
With my book having been newly published, and my former fondness for Richard renewed, I knew I had to bear witness to history. I flew to the UK in March 2015. As a member of the Richard III Society, I was able to attend a special service held inside the cathedral. The Society has existed since 1924 to defend Richard's reputation through historical research, and was instrumental in the archaelogy project resulting in the discovery of his bones. The service was reverent and moving, officiated by representatives of both the Catholic faith and the Church of England, with many hymns and presentations, as Richard lay in state before us.
That trip to England, taken so many years after my first visit to Richard's "car park" in 1990, when it was only speculated he might be buried there, was a transcendent experience. Read about it in my travel story published on Perceptive Travel, "An American Novelist in King Richard III's Court."



I express myself through many mediums. I'm not great at all of them, competent at some, pretty good at others. That's not the point. Creating stuff is really fun.

"The popularity of art shouldn't be determined by how much it corresponds to social norms. True art should get you to think. It should get you to consider an alternative way of looking at the world. True art shouldn't be easy to consume necessarily… you should have to concentrate hard to appreciate the depth of it… not veg out on the couch and get a thimble full of substance in a three-hour movie." -- Stephen West of the Philosophize This! podcast.